Making Life Memories through Family Adventures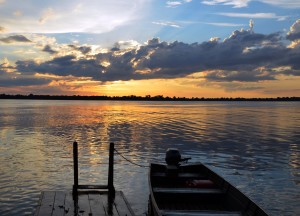 Life gets busy. Work, school, projects and homework, extracurricular activities, practices, games, church, meals, housework, sleep (?), repeat. The love of adventure, exploring new cultures, and discovering beautiful destinations around the globe usually tapers off as children are born and work demands grow. A young couple that used to travel the world may now just traverse through gridlock traffic across town or find themselves in a circuit of playgrounds and ball fields on the weekends.
One of the many reasons our family developed Learn to Read Adventures was to infuse our shared love of adventure travel with our children. How exciting it is to journey through choose-your-own-path style stories to exotic places and learn about new cultures, wild animals and beautiful terrain that is so different from our own backyards!
In the first story of Learn to Read Adventures we introduce the Amazing Amazon: Tropical rainforests, Brazilian people and food, dangerous anaconda and caiman along the riverways. Beautiful photographs enhance the reading for new and seasoned readers alike. Your child will be transported to another place through the power of their imaginations. If you read along with your child, you too will feel a satisfaction that a little adventure was added to your day in this shared experience, whether by reading through the app or a printed copy. Children are even reminded of the concept of healthy eating for strength in the journey. You may never find another storybook for your child that incorporates these lessons of geography, nature, nutrition, and empowered decision-making.
Prepare your children for a lifelong love of learning and exploring. Sure, life is busy, but life can also be an adventure!